UPLB Pahinungod and BIR partner for a mental health webinar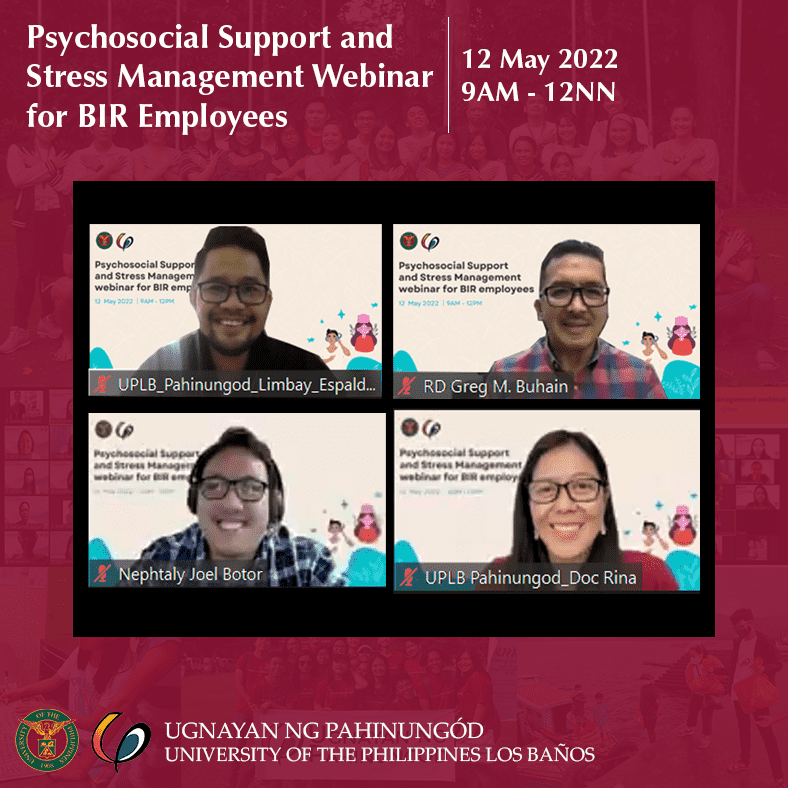 The UPLB Ugnayan ng Pahinungód, in partnership with the Bureau of Internal Revenue (BIR), Revenue Region No. 9B (RR9B), LaQueMar, San Pablo City conducted last 12 May 2022 a Psychosocial Support and Stress Management Webinar for BIR Employees.
Two Pahinungód volunteers served as resource speakers in the webinar – Assistant Professor Nephtaly Joel B. Botor, LPT, RPm of the UPLB College of Human Ecology, and Dr. Maria Catalina T. de Luna, Director of the UP Professional School for Agriculture and the Environment.
A total of 83 participants joined and underwent meditative journaling as part of the activities of the webinar.
Both directors of the two organizations also joined the webinar. Regional Director Greg M. Buhain of BIR Revenue Region No. 9B LaQueMar opened the training with his remarks while Director Jose Limbay Lahi O. Espaldon of UPLB Ugnayan ng Pahinungód closed it with a message. The BIR's request for a webinar was in line with the implementation of CSC Memorandum Circular No. 04 s. 2020 covering the Mental Health Program in the Public Sector. (Melanie C. Ilang-Ilang)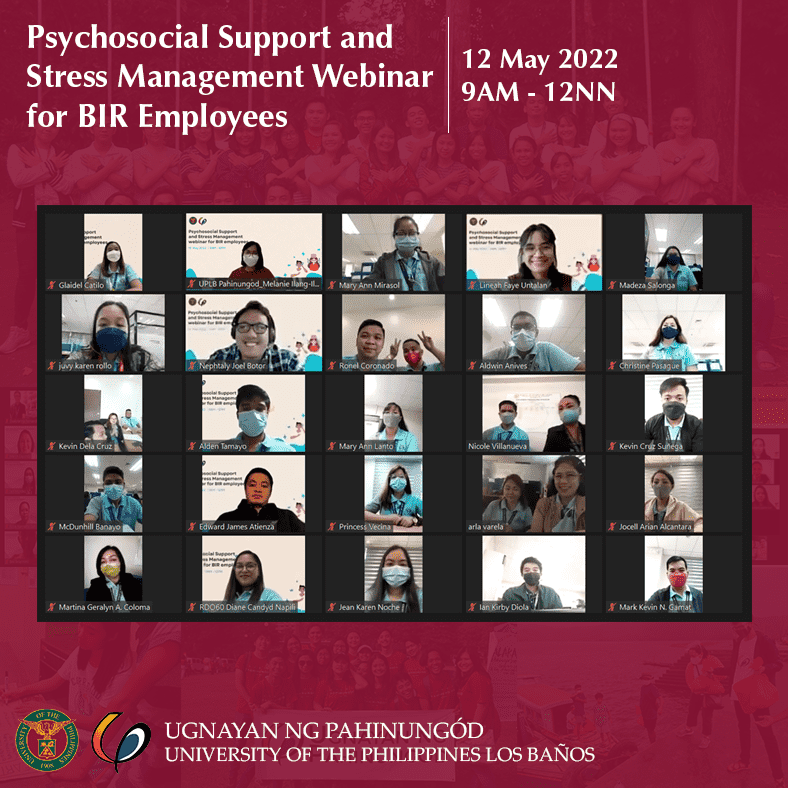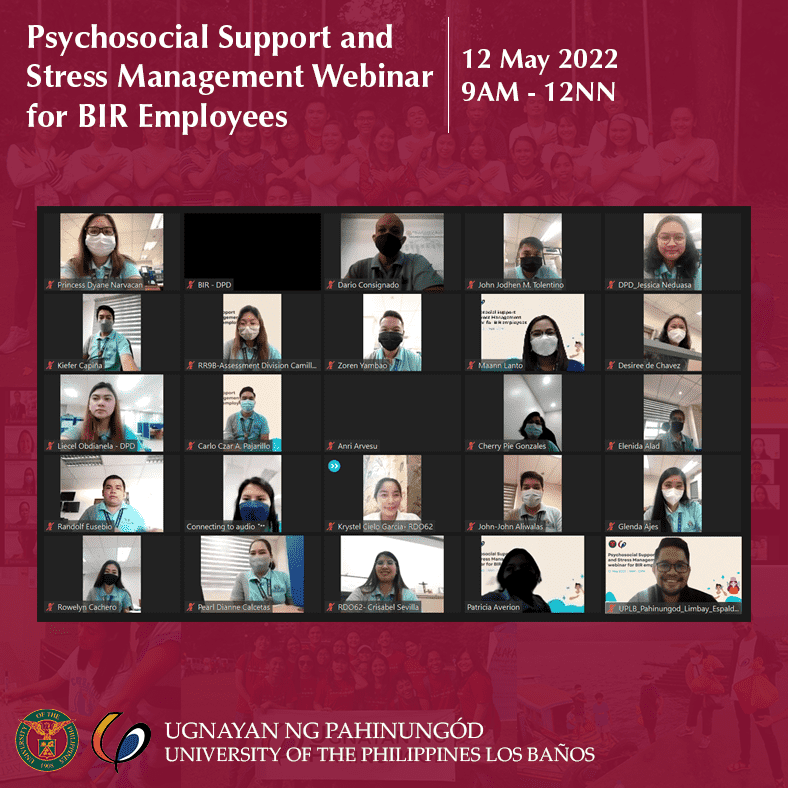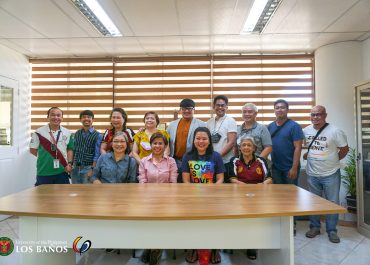 The UP Mindanao Ugnayan ng Pahinungód hosted the 27th Council Meeting on August 24-26, 2022 in Davao City. All the…