Pahinungod Hosts the Opening Ceremony of the Civil Service Examination Review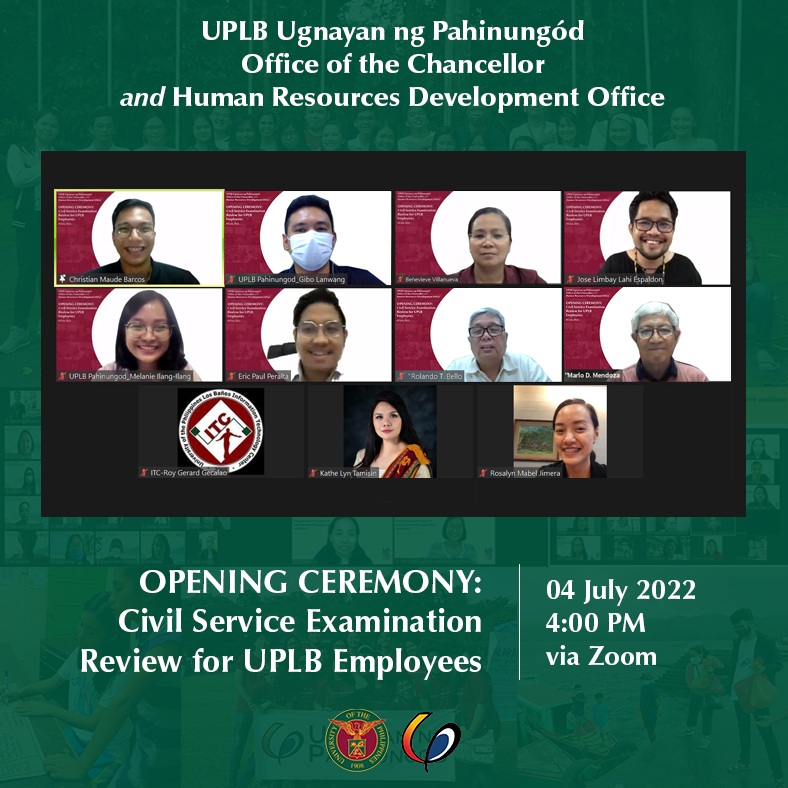 The UPLB Ugnayan ng Pahinungod, together with the Human Resources Development Office (HRDO) kickstarted July with the opening ceremony of the Civil Service Examination (CSE) Review last July 4, 2022 via Zoom.
The ceremony was participated in by 200 participants which includes Pahinungod staff, UPLB officials, the reviewers and the reviewees. Rolando T. Bello, Vice Chancellor for Administration, opened the ceremony by acknowledging the 400 UPLB constituents who signified to take the Civil Service Examination and emphasizing the effort of the whole administration of UPLB in preparing them for the upcoming exam.
Vice Chancellor for Student Affairs Janette H. Malata-Silva, PhD and Vice Chancellor for Research and Extension Nathaniel Bantayan, PhD delivered short messages to the participants highlighting the full support and assistance of the university in helping its constituents pass the Civil Service Examination.
Jose Limbay Lahi O. Espaldon, director of UPLB Ugnayan ng Pahinungod officially ended the ceremony with his closing remarks, "Sama sama po tayong tatayong mga haligi ng insitutsyong ito, sama sama tayong tutugon sa tawag ng oblation. Para sa bayan."
The All UP Academic Employees Union-UPLB also expressed their full support in any way possible for the success of the review. (Christian Maude Barcos)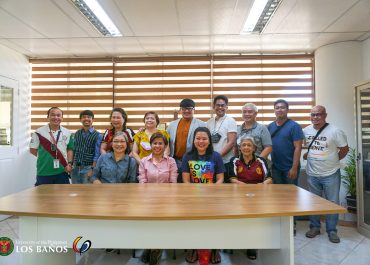 The UP Mindanao Ugnayan ng Pahinungód hosted the 27th Council Meeting on August 24-26, 2022 in Davao City. All the…