UPLB Masbateños' second virtual AEP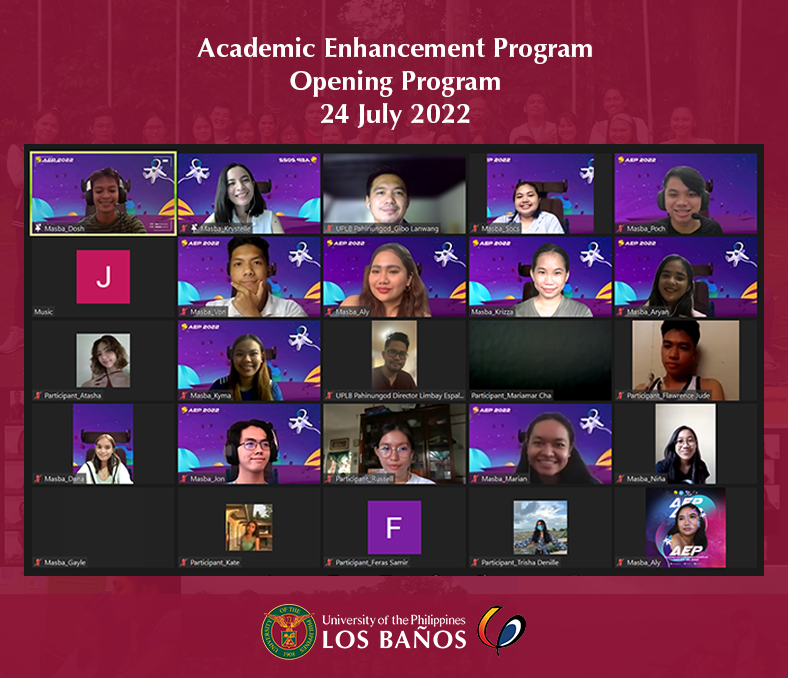 Staying true to its commitment of upholding the social betterment of Masbate through rendering socio-civic and extension services to their fellow, the UPLB Masbateños, in partnership with the UPLB Ugnayan ng Pahinungód and MoveUp is conducting the Academic Enhancement Program (AEP) for incoming senior high school and college students.
An opening ceremony for AEP was held last, 24 July 2022 via Zoom. During the ceremony, it was mentioned that this year's AEP is the second time that the program will be held virtually and that it is not only open for Masbateños, but also to students from other parts of the country.
A total of 61 students registered for the AEP, with 11 volunteer lecturers on the following subjects: Language Proficiency, Algebra, Geometry, Trigonometry, Calculus, Statistics, Business Math, Earth Science, Biology, Chemistry, and Physics.
AEP is a seven-day review that will conclude on 30 July 2022. (Melanie C. Ilang-Ilang)
Visit the Facebook Page of the Academic Enhancement Program of the UPLB Masbateños to know more of the program.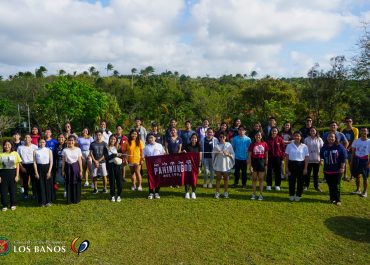 The UPLB Ugnayan ng Pahinungód conducted its Volunteer Camp for the 2nd Semester of A.Y. 2022-2023 last March 18-19, 2023.…