Pahinungod Conducts Pahayon Send-Off Rituals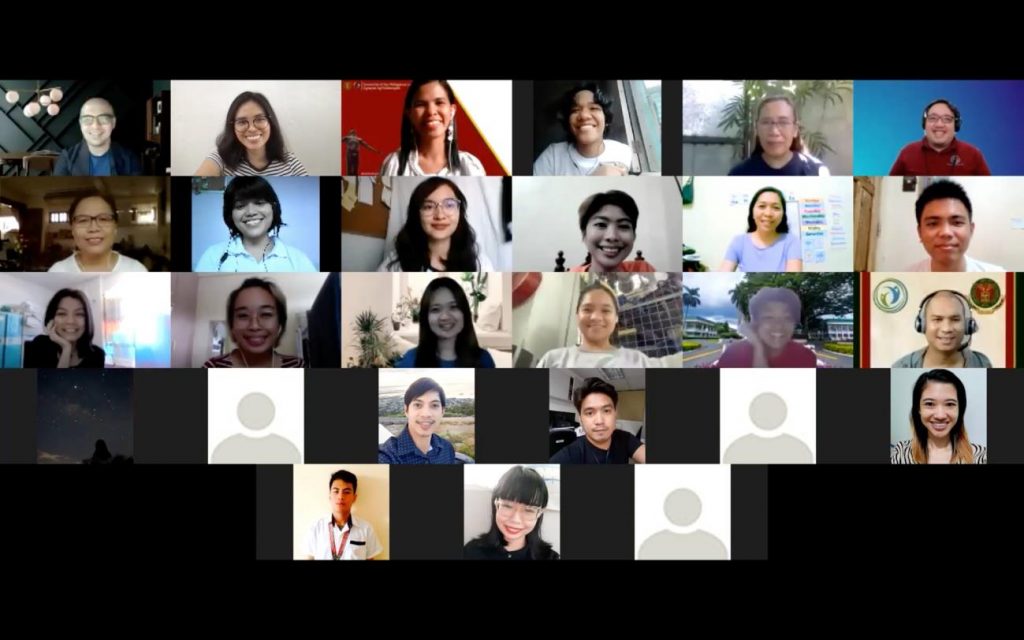 As part of its tradition of recognizing the selfless deeds of UPLB volunteers, the Ugnayan ng Pahinungod UPLB held its annual Pahayon Send-off and testimonial activity for 20 volunteers from the graduating UPLB graduating class of 2021 last July 31.
The program was highlighted by keynote messages from Pahinungod alumni volunteer from the public education system and the development sector. Mr. Reggie Flordeliz of the Department of Education, shared his experiences as full time Gurong Pahinungod Program (GPP) volunteer from 2006-2009 at Quezon and Mindanao.
"I fell in love with teaching because of the Gurong Pahinungod and that love has put me in the public sector since I graduated." Flordeliz shared. He also stressed how his GP experience honed his confidence in public speaking and in finding creative ways to teach.
"Pahinungod taught me that no matter what you do or where you are, if you are passionate about what you do and truly want to help others, you will always find ways to grow and excel."
Meanwhile, Mr. Vincent Michael Docta of Tripline Consultancy, who served as NSTP facilitator from 2009 to 2011 narrated how he encountered diverse students with different backgrounds which enabled him to be very flexible and accommodating.
"The main challenge I found in teaching NST is how to make service relevant to students regardless of their specialization and so I was forced to understand a little about various disciplines." For Docta, this experience allowed him to appreciate different knowledge domains and ways of helping. "In the development sector, you need to be familiar with economic, physical, political, environmental and socio-cultural issues and Pahinungod taught me that you need not be an expert in all of them but you simply need to look at the bigger, complex picture."
UPLB Chancellor Jose V. Camacho, Jr, and Pahinungod System Director Dr. Grace Aguling Dalisay also expressed their appreciation for the volunteers dedication and contributions and reminded them never to continue to nurture the spirit of Oblation and inspire the selflessness in their new environments as professionals.
Ms. Ailene Lanaca who spoke on behalf of the graduating class accepted this challenge and acknowledge how UPLB and Pahinungod has shaped them as more well-rounded individuals and conscientious thinkers.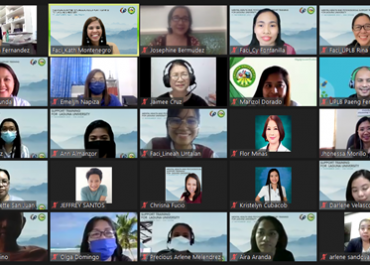 Twenty-eight faculty members from Laguna University completed Pahinungod's online Mental Health and Psychosocial Support (MHPSS) training on November 17, 2021.…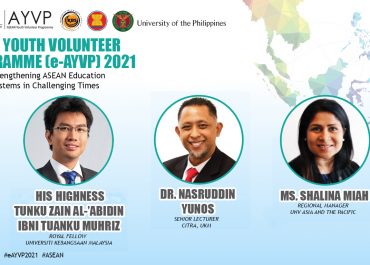 The University of the Philippines, through the Ugnayan ng Pahinungód UP System, and the Universiti Kebangsaan Malaysia (The National University…